Darice is a Ice/Dark type Dayan. It evolves from ??? and is the final evolution of ??? 
Darice

Created by Hypno1337
General Information
Full Name
Darice
List Number
#N/A
Version
N/A
Biodata
Type(s)
Ice/Dark
Rarity
Rare
Species
Insect
Battle Info
HP
ATK
DEF
SPD
RES
Suggest stats please.
Evolutions
Evolutions
???
Pre-Evolutions
N/A
Etymology
Edit
Darice's name means
Dar - Dark
Ice- Ice
Description
Edit
Darice is known to be very dangerous when it feels threatened, a good and well placed swing of its arm can be fatal.
It infuses its ice with darkness, it coats its opponents with a eerie dark ice, opponents covered in it cannot see or hear through the ice, however Darices CAN see through the ice.
According to myth, if trapped in the ice for too long, a victim will become completely insane, said to be corrupted by the darkness infused within the ice.
Rare Variation
Edit
???
Other pic varients
Edit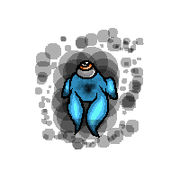 Thanks :D