Fluffallow

Created by Overniusher
 General Information
Full Name
Fluffallow
List Number
#N/A
Version
N/A
Battling
Template:UNK
 Biodata
Type(s)
Normal
Rarity
Uncommon
Species
Template:UNK
 Battle Info
Catch Points
15
HP
20
ATK
10
DEF
30
SPD
35
RES
20
 Evolutions
< N/A
Fiemore >
Flufallow is a
Normal
Dayan. It evolves into a
Fiemore
Etymology
Fluffalow's name comes from two words (Fluffy/Marshmallow)
Fluffy - What it feels when squeezing
Marshmallow - What it is
Description
This Dayan is usually in Convenience store. They are peaceful but sometimes fight with each other.
Trivia
They don't call it fighting, they call it playing. They don't hurt each other because they're fluffy.
Rare Variation
It doesn't have a rare variation but has a female version. Its eyes are pink and has a ribbon.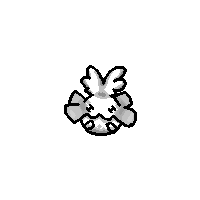 END
---
Am I allow to make this a page?
Ad blocker interference detected!
Wikia is a free-to-use site that makes money from advertising. We have a modified experience for viewers using ad blockers

Wikia is not accessible if you've made further modifications. Remove the custom ad blocker rule(s) and the page will load as expected.